Soft golden sands, turquoise waves and beautiful landscapes await you in Cyprus. The third largest island of the Mediterranean, Cyprus, is unlike any other island. Its unique culture encompasses a blend of Eastern and Western influences stemming from its rich past that stretches back to the Bronze age. With all the activities and amenities you would expect from a cosmopolitan city, Cyprus has retained its special, alluring charm, which makes it the ideal destination to explore via a yacht charter. A Cyprus yacht charter with TWW Yachts will bring you to the heart of the island, from its stunning villages, idyllic beaches and dense forests to its bustling capital of Nicosia, there is no better way to discover Cyprus. Here we share some of our favorite aspects of Cyprus.
The history of Cyprus is rich and varied. The island has been inhabited for over 10,000 years, with its first permanent settlements dating back to 6500 BC. Over its long history, Cyprus has been occupied by many different civilizations, from the Minoans to the Greeks and Romans to the Byzantines and the Arabs. Ottomans and the British. The UK ruled the island until 1960, when Cyprus gained its independence. The birthplace of Aphrodite, the island is steeped in fables and mythology as well and was once a gift from ancient Roman General Mark Antony to the infamous Queen of Egypt, Cleopatra. With such a unique past, Neolithic dwellings and Bronze age tombs, there are several ancient sites, museums and monuments to explore on the island. In fact, a whole town on the island has been given a UNESCO World Heritage status. Paphos is home to ancient tombs, palaces and fortresses next to a special archaeological site dating to the 4th century BC. One of the island's treasures, be sure to visit this town as well as the gothic town of Kyrenia and the port city of Famagusta. If you happen to visit during Lent, do not skip the Carnival in Limassol, which dates back to when the island was under Venetian rule.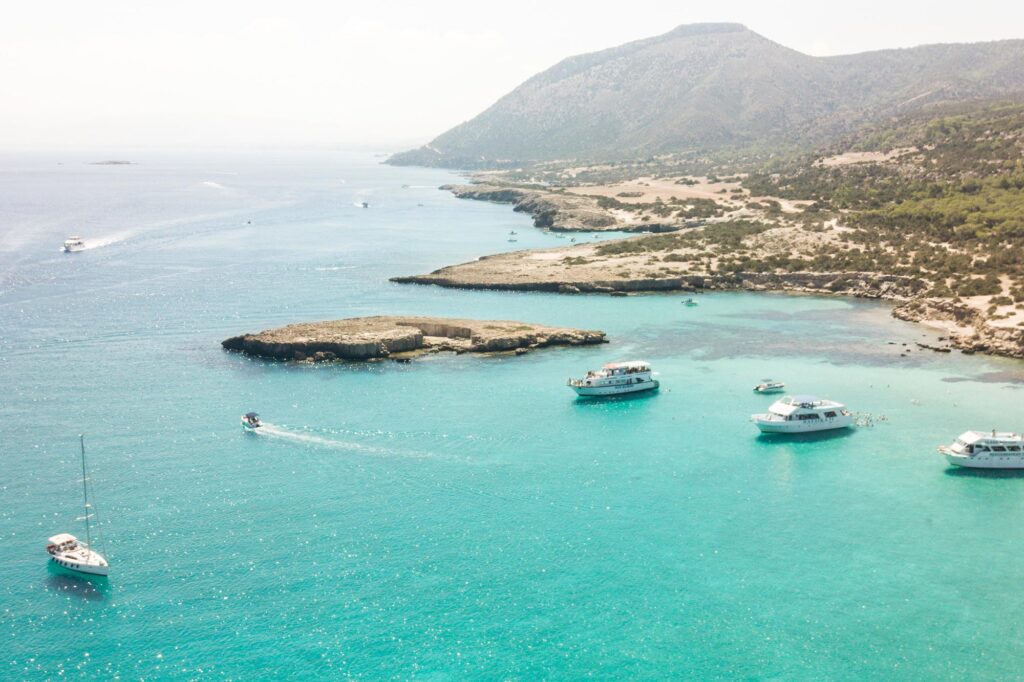 The original island of love that enjoys 320 days of sunshine a year, its beaches and stunning natural landscapes are favored by locals and visitors alike. Offering a wide range of on land activities, from hiking and trekking to sampling the oldest wine in the world, its glistening waters are also home to a gorgeous underwater world. One of the most popular diving and snorkeling sites in the world, the Zenobia, is located off the coast of the island and attracts more than 40,000 visitors each year. With several other sites and sea caves in the area, some as shallow as 15 meters, it is a haven for water sports enthusiasts.